If you want to prevent receiving spam bookings made via bots, you can add a reCaptcha key in the check-out. 
💡 Note: The reCaptcha key is only applied for booking inquiries and booking requests, not if you accept instant bookings.
Go to Menu and select Apps.
Select reCaptcha, activate for the website(s) and save.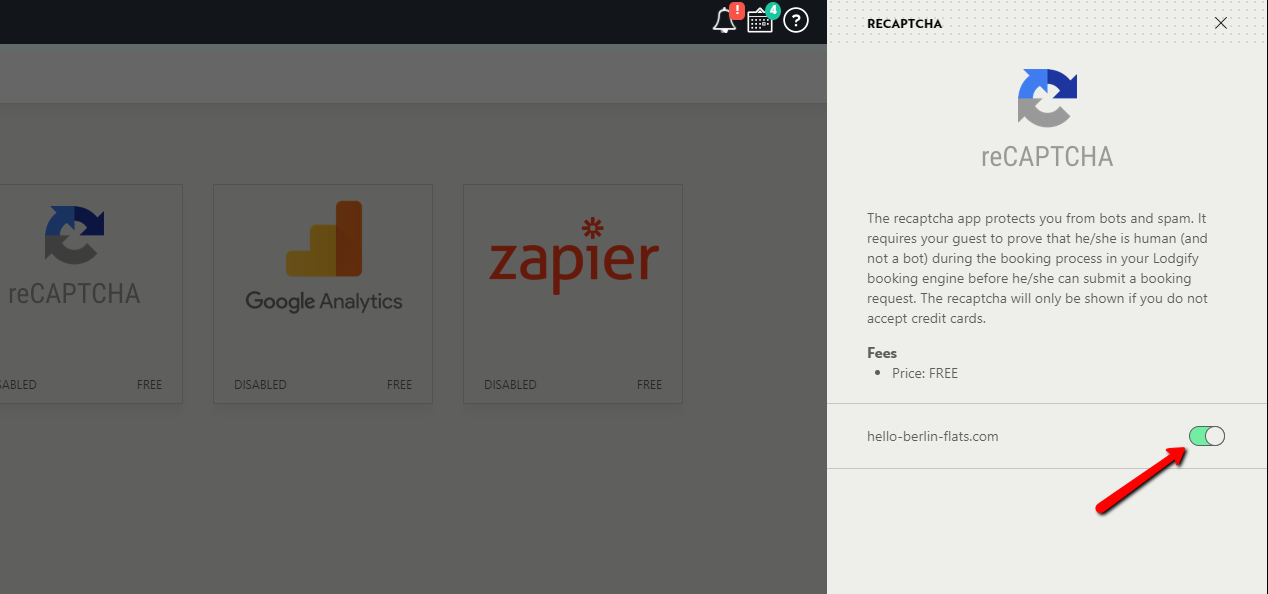 Guests will now have to accept the I am not a robot check-box during check-out and proceed with the following questions before being able to send their booking inquiry.