Use Addons so that special services such as breakfast or airport pick-ups can be booked directly together with the room booking. Also, find out how to manage your Addons and apply restrictions.
Read about:
Create an Add-on
To create an add-on you can either do so in your rental directly, as explained below, or you can create and manage them in your Settings section.
💡 Note: If you create an add-on in your Settings section, don't forget to associate it with your rental.
Follow these steps to create am add-on directly in your rental.
Go to your Main Menu in the top left corner and select Rentals.
Select the rental you want to edit and go to Promotions & Addons.
Click Assign an add-on.

A slide-in window will appear where you can create a new addon by clicking

Create new add-on

or you can select to apply one of your existing addons to this particular rental.

To create a new one:

Upload an image (looks much more professional)
Give your addon a name
Describe what the service includes
Select the charge type and if it is fixed or a percentage

Then you can select to add VAT/Sales tax to your add-on price.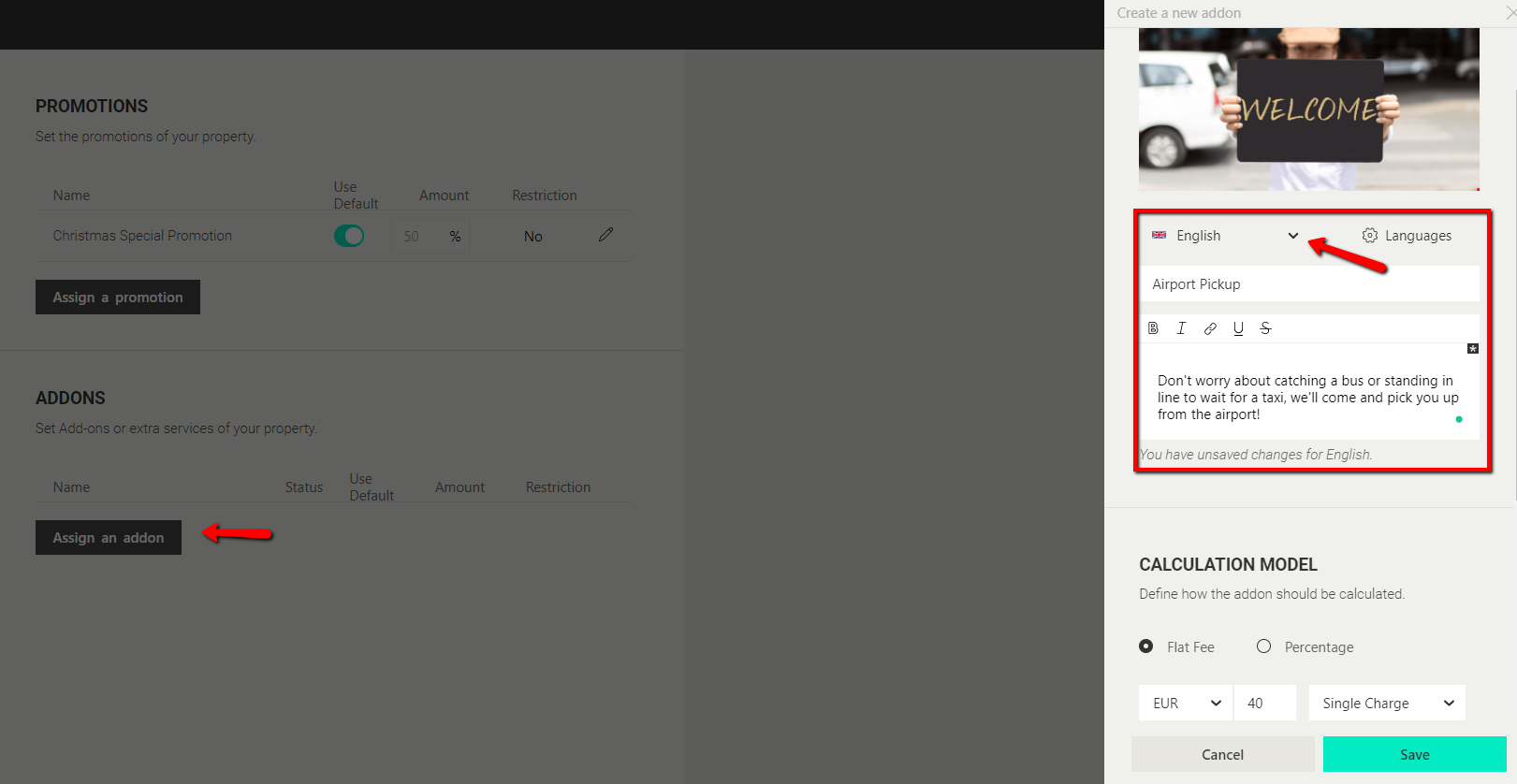 💡 Note: Don't forget to create the addon in different languages.
During check-out, your guest will see the addon in Step 3 of the check-out process.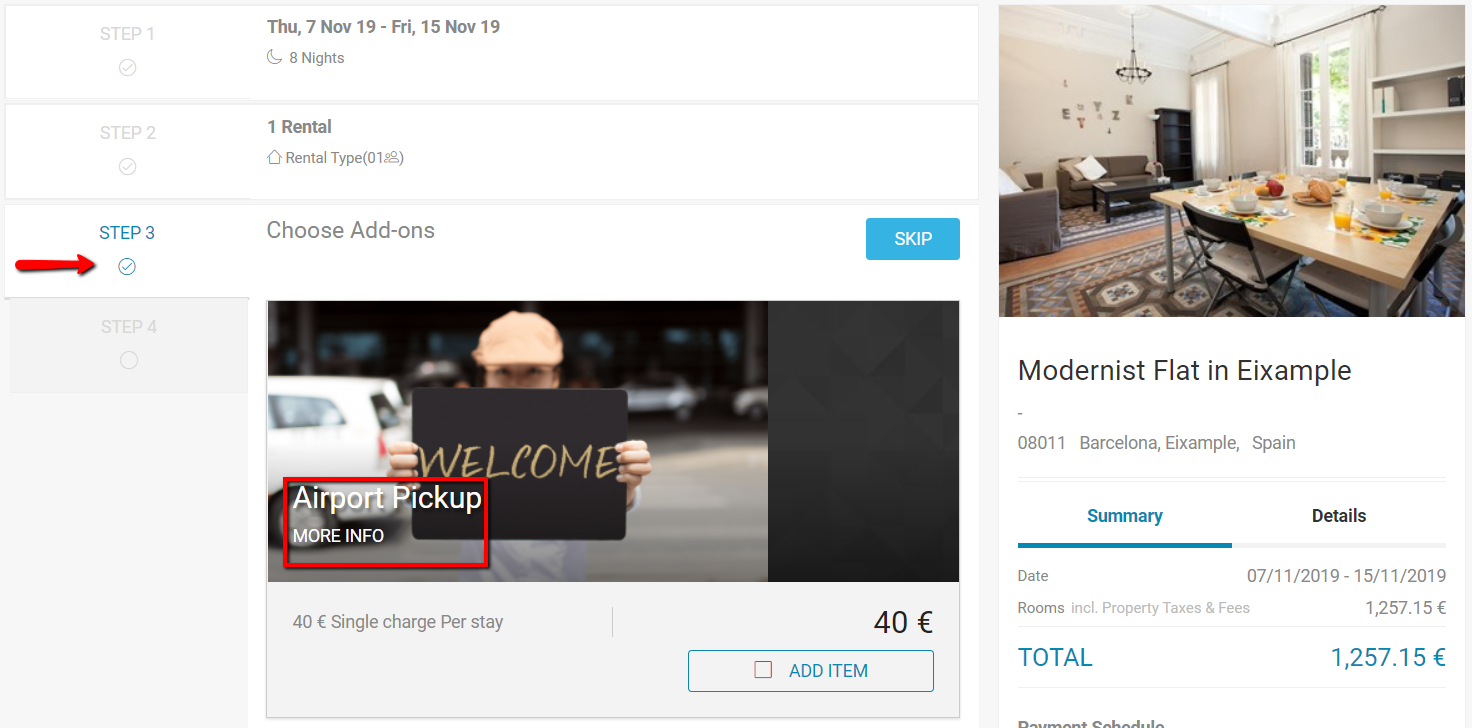 Manage your addons
Once the addon is created you can select if you want to offer it with all rentals or only specific ones and make amendments to the price. You can also decide at any point to deactivate or delete an addon.
Restrictions
If you wish to offer the addon only for a certain room type/rental or not offer it during a certain time of the year, use the Restrictions.


Go to the addon you want to edit and click the little pencil icon.
Select Restrictions and then edit for which room types/rentals you want to offer your addon, or configure a Blackout Date when you want the addon to be unavailable.

Use a default addon price for all rentals
If you wish to apply the same price of the addon to all rentals where you use this addon, switch on the

Use D

efault function. If you prefer to apply a different price for each rental, switch it off.
Deactivate or Remove an addon

If you wish to deactivate your addon for the moment or delete it:

Go to the addon you want to edit and click the little pencil icon.
Select Unassign to remove the addon from this particular rental, or Deactivate to make it temporarily inactive.

Delete an addon

If you want to delete an addon forever from all your rentals you need to:

Go to the addon you want to delete and click the little pencil icon.
Select Addon settings and scroll down to Delete Addon.