Certain changes to the website content will need to be published before appearing live. Whenever you make changes that are related to the design of your website, you need to publish these before they will be visible to your clients.
Changes that need to be published before going live

Any changes related to the Design (i.e. modification of template, new logo, new images).
Any changes to the Pages (i.e. added a custom page, added widgets, repositioning of images or widget, changes to page settings).
Specific changes to your Rentals (i.e. changes to the rental description, added amenities, new images of the rental, new reviews).

Changes that do not require to be published

Changes to the Rates (changes to the rates, new seasons, additional fees, etc. are immediately updated once you click Save).
Changes to Availability in the Calendar (i.e. if you create a new booking, or set a booking as Booked).
To publish your website, click Publish Website in your top right corner. A pop-up window will appear that requires you to confirm that you want to publish your changes. Once you click Publish, all your changes will become visible on your website.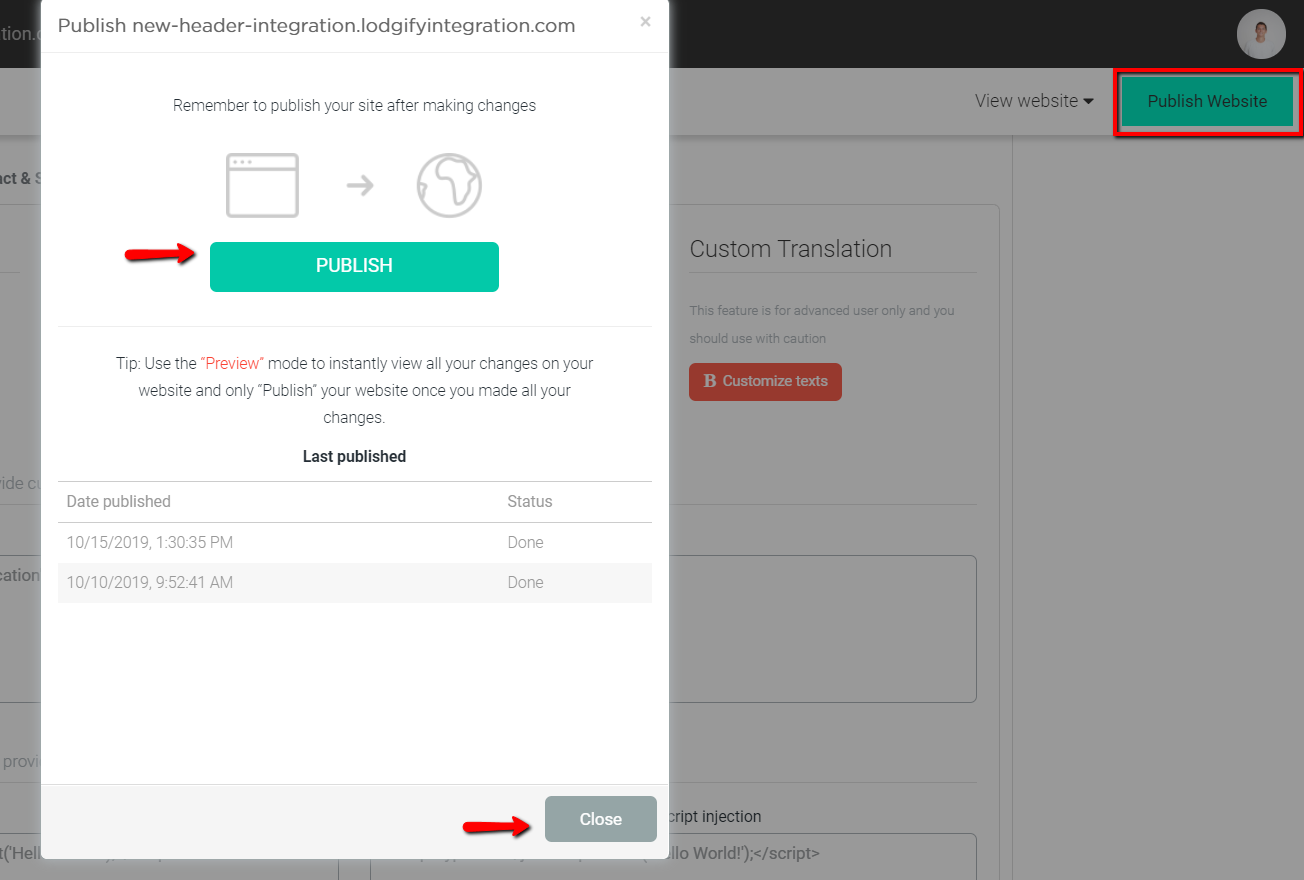 💡 Note: This process can take a few minutes, however, you can simply close the pop-up window without affecting the publishing process.