Adding a logo gives your website a more professional look and it may help you gaining credibility, reputation, and trust of new online visitors.
Some people hire a designer, others browse the web and look for a free or paid self-service page that allows them to design and download personalized logos. If you do not have an image logo yet, create a text one that can be replaced at any time.
Read about:
Add a logo
Go to your Main Menu in the top left corner and select Websites.
Select the Design tab and go to Business name & tagline where you can configure the following:

Use Upload Image to add an image logo. We recommend using a .png format.
Even though you have an image logo, always fill in a Business Name, as this is important for your page's SEO ranking.
Use Business Tagline to include a subtitle underneath your logo. This adds a more personal touch to your website.
💡 Note: If you do not upload an Image logo, then the Business Name will replace it. You can customize the font and the color of both the Business Name and the Business Tagline to give them a more professional look.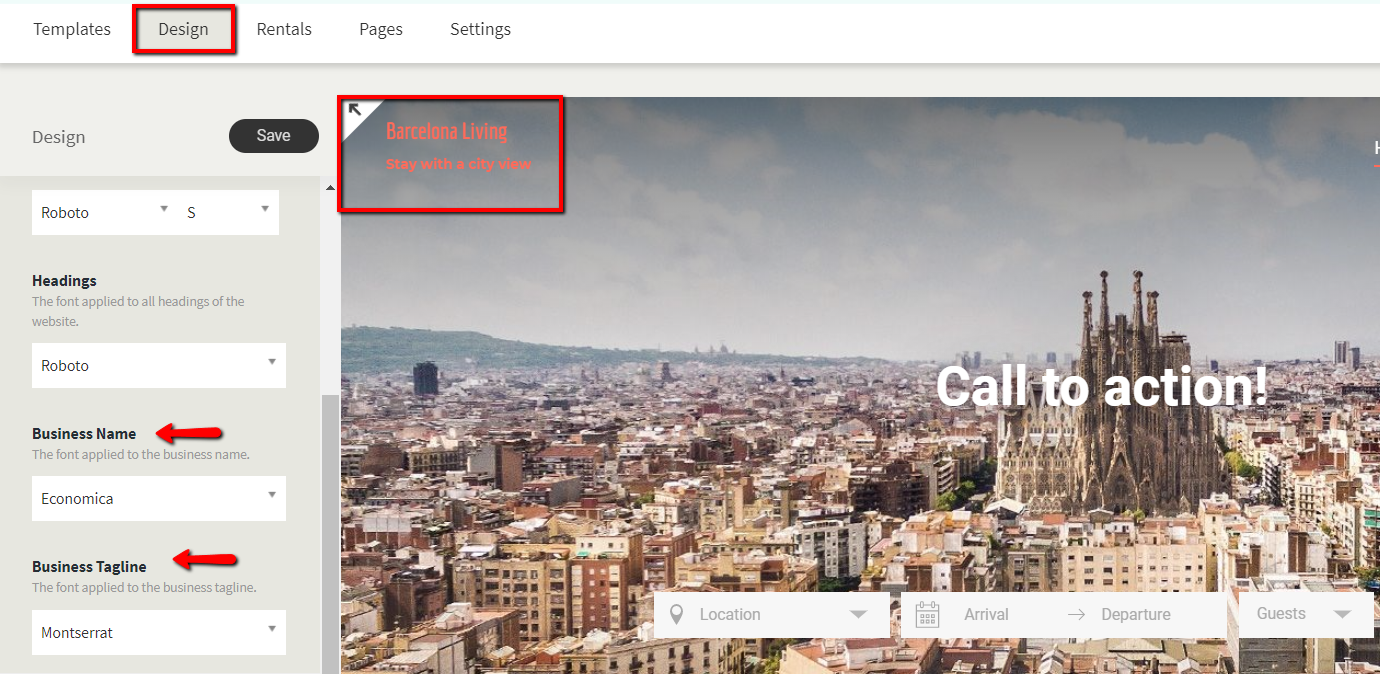 Logo size and rules
The background of the logo should ideally be transparent. To do so, the logo should be composed of vectors or in .png format.

The image should have an aspect ratio of 2:1 or 1:1 (square image)

The recommended size is 400px x 192px