Choosing a template and color theme are the first steps you should take when you start building your personal website. With Lodgify you can choose between four beautifully pre-designed and mobile-friendly website templates built using responsive web design (they adjust to automatically fit any screen size).
By default, the template page appears once you log into Lodgify for the first time and choose your website name, however, you can re-build your website from scratch again and switch to a different template at any time. To find out more about our different 2.0 templates, have a look here.
To associate a template to your website:
Go to your Main Menu in the top left corner and select Websites.
In the Templates tab, choose your favorite template and assign a different color theme if wanted, then Save changes.
💡 Note: if none of the predefined color schemes suits you, you can easily customize your website colors. Find out more here.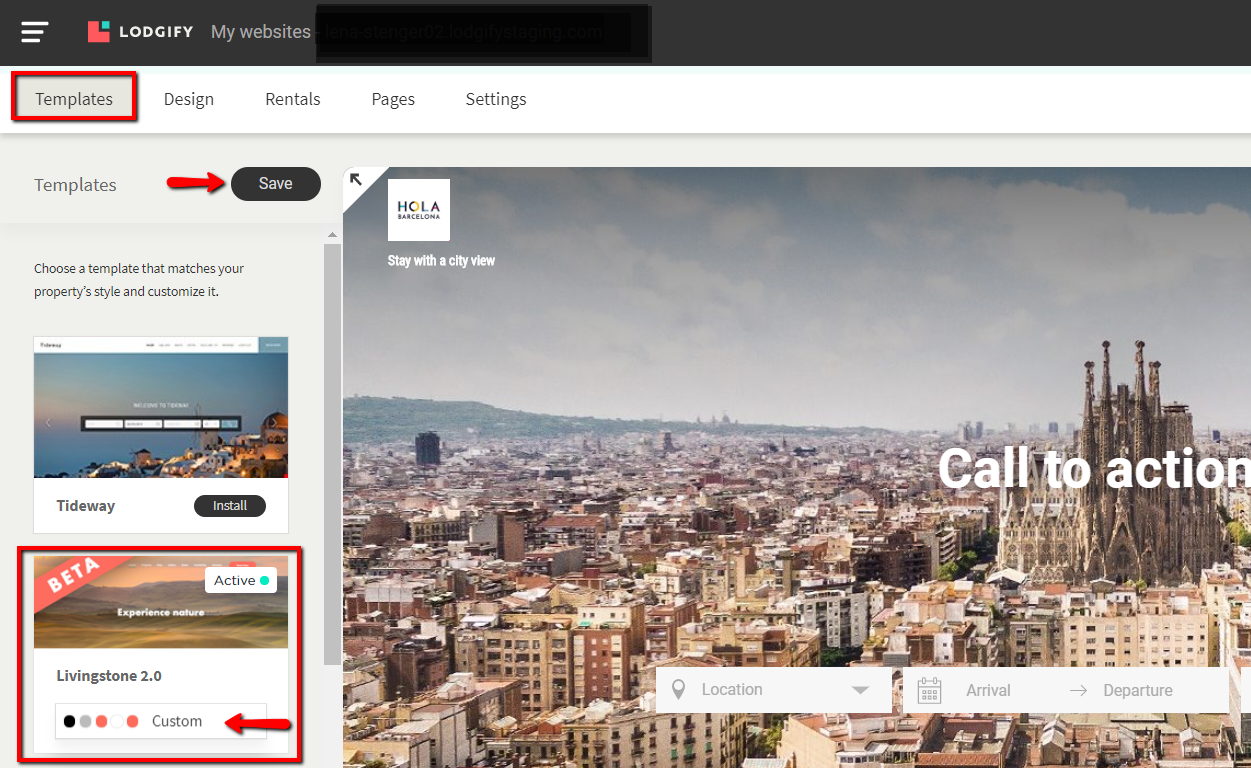 💡 Note: You can always change the theme again.
Read about the importance of responsive web design and the benefits of using templates.